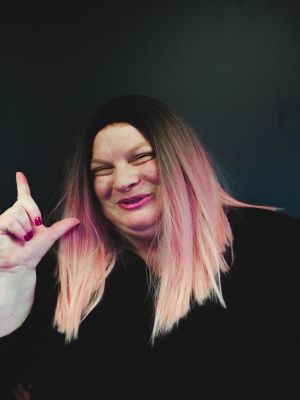 Name: Edye Beckerman
Title: Executive Director
Company: Windsor Heights Chamber of Commerce
BigWig Fun Fact: I am an avid I-Cubs Fan
Fundraising Goal: $1000
Why are you participating? I have made the personal commitment to raise money for The Survivors Luncheon through the BigWig Campaign for Komen Greater Iowa. It was not a hard decision to make after the overwhelming support I received in the past for my commitment to raising money and awareness for cancer research. My message regarding all cancers is simple, I realize that I am fortunate to be in good health and no one in my immediate circle of family and friends is directly affected by these diseases. I have seen first-hand that anyone at anytime could hear that life changing word...CANCER!
I want every SURVIVOR to be able attend this Special lunch without having any costs to attend. They each deserve an opportunity to be in a room all together to celebrate their success and path traveled to reach this point. For every $100 donated you will be able to provide lunch for FOUR survivors.
The words I want to focus on are Hope, Fight and Cure. The money raised through this campaign will go towards the Survivor Lunch that takes place in April. Breast cancer knows no boundary, be it age, gender, socio-economic status or geographic location. The greatest risk factors for breast cancer are being female and growing older. The key to survival is early detection. Three simple steps for early detection are regular mammograms, clinical exams and breast self- exams as well as healthy lifestyle choices.

Did you know one in eight women will be diagnosed with breast cancer in their lifetime? That's one in eight within your company, school or organization. Now is the time to take action, to secure a long, healthy future for our mothers, daughters, sisters and friends!
I realize that you have many opportunities to give to charity throughout the year. I am asking you to seriously consider this opportunity again this year. Give because someone you know and love has been affected by cancer. Give because like me, you are fortunate. You are healthy and your family is healthy.
Passionate for a cure
View More