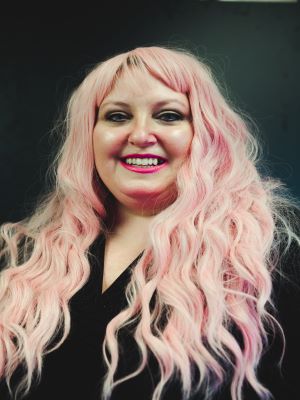 Name: Taylor J
Title: Assistant Program Director/On-Air Personality 107.5 Kiss FM
Company: iHeartMedia
BigWig Fun Fact: I once programmed a hip hop station and my name is mentioned in the line notes of a few R&B artists (Ginuwine, Jeremih).
Fundraising Goal: $1000
Why are you participating? For 25 years, I've worked for radio stations that target women. I've seen listeners affected, co-workers affected. My half sister and mother succumbed to breast cancer.
I'm especially passionate about Care for Women of Color. In St. Louis, I was part of a breast cancer walk, Sista Strut, that targeted women of color. The walk had nearly 10,000 walkers who were survivors, friends of survivors and those who walked to remember those that lost their lives.
I'm happy to be a part of the Des Moines Community and ready to give back the community.
View More