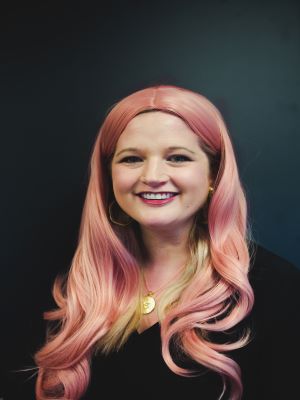 Name: Meghan Blum
Title: Interior Designer
Company: Meghan Blum Interiors
BigWig Fun Fact: I married my high school sweetheart and we have 3 sweet little ones that keep us on our toes! I love all things design, entertaining, and new adventures!
Fundraising Goal: $1000
Why are you participating?
I love getting involved in the community and this is a great way to make an impact! Like so many people I have seen the impact of breast cancer on my family members. As a young girl I saw my grandma pass from it and that has always been on the forefront of my mind. Now, having a daughter it is something I don't want her to have to worry about either. Being a BigWig is a great opportunity to support the mission to end breast cancer.
View More